Outdoor Wooden Beach Sling Chair XH-X006
Faamatalaga oloa
pine o oloa

Name:Outdoor Wooden Beach Sling Chair
Item No.:XH-X006
Design:Usually use our curent design,but if you have your own design and size we also can make it.
Material:Natural Solid Black walnut,Sapele,Rubber wood, Beech wood,Africa teakwood
Handle:POF wrape.and export carton
Size:128x58x4.2cm
Logo:We can print your logo on Fabric
Package:5 layers export quality of cardboard master cartons
Color:Natural wood color, paint food grade varnish or brush Oil
★ Enjoy your leisure time with our comfortable beach chair! The reclining chair    will make a great addition to your garden, patio, and balcony. Being foldable and lightweight, it's also perfect for beach and campsite!
★ Our camping chair consists of a sturdy wooden frame and high-quality weather resistant seat.
★ Besides that, the beach seat can be adjusted in 3 reclining settings for optimal comfort.
★ The outdoor lounge chair can be folded for easy transport and storage when not in use.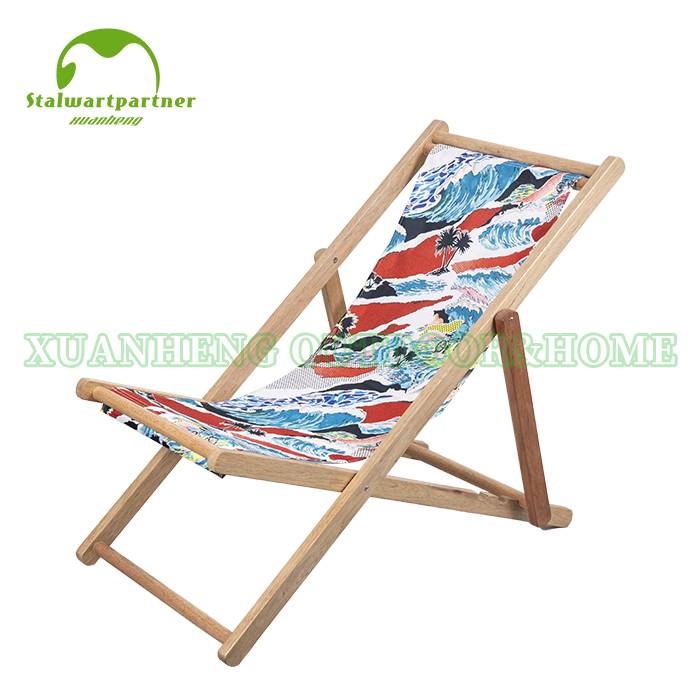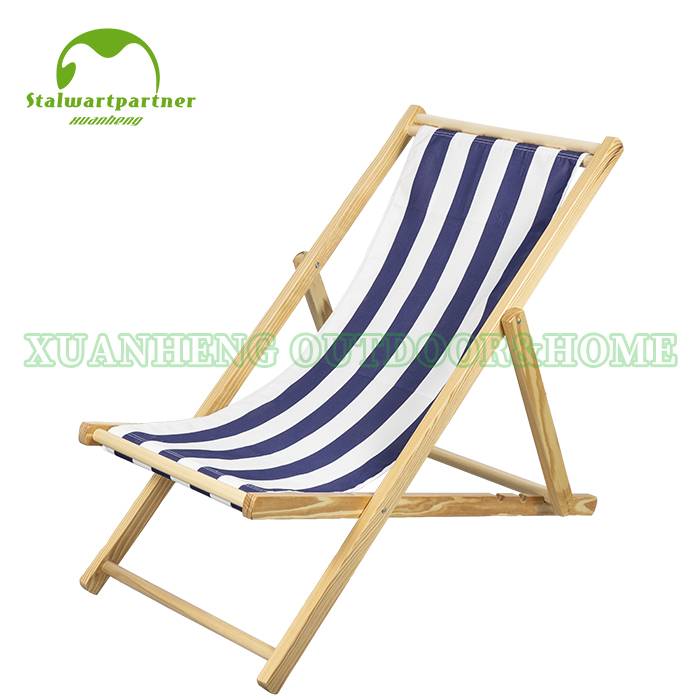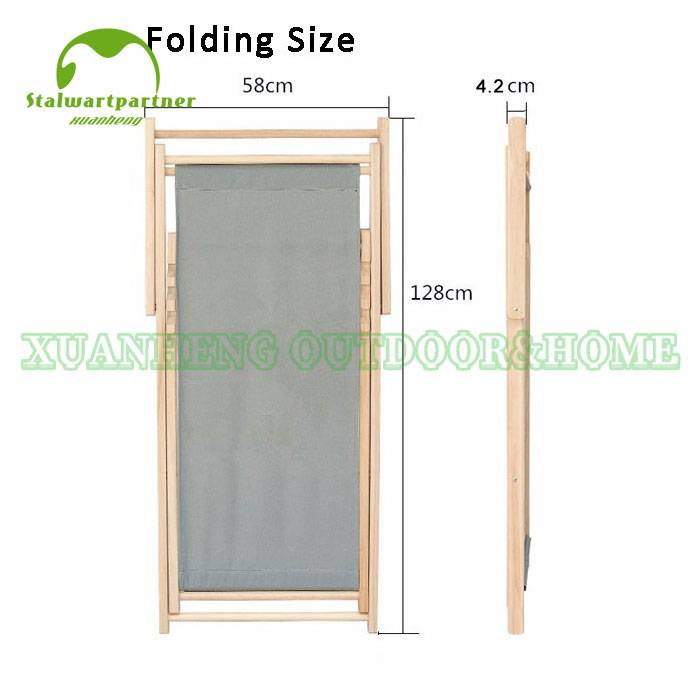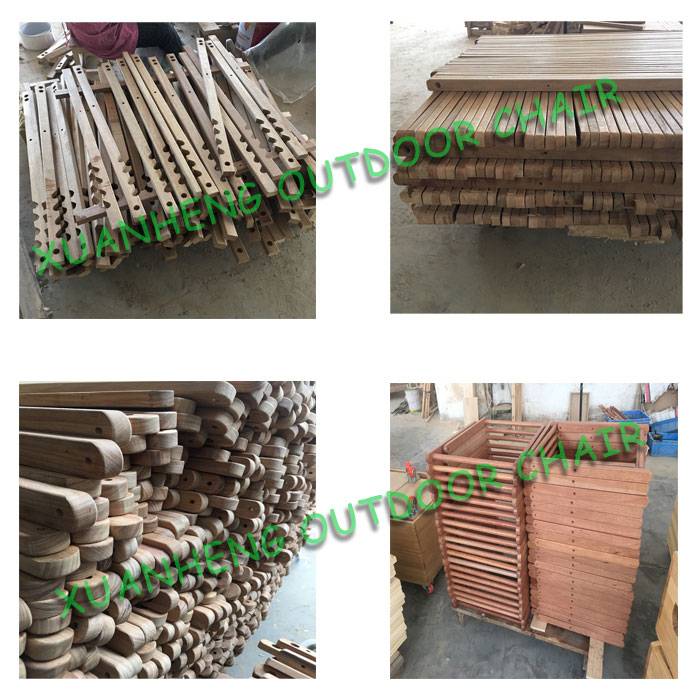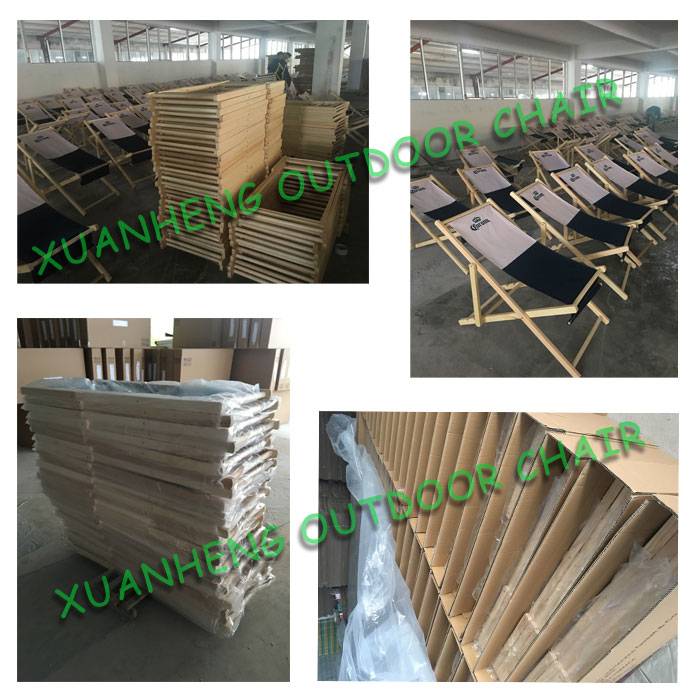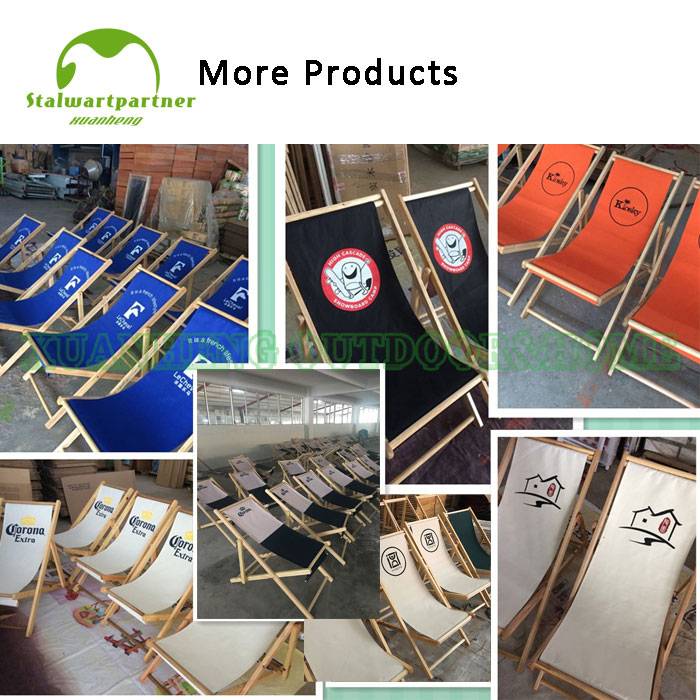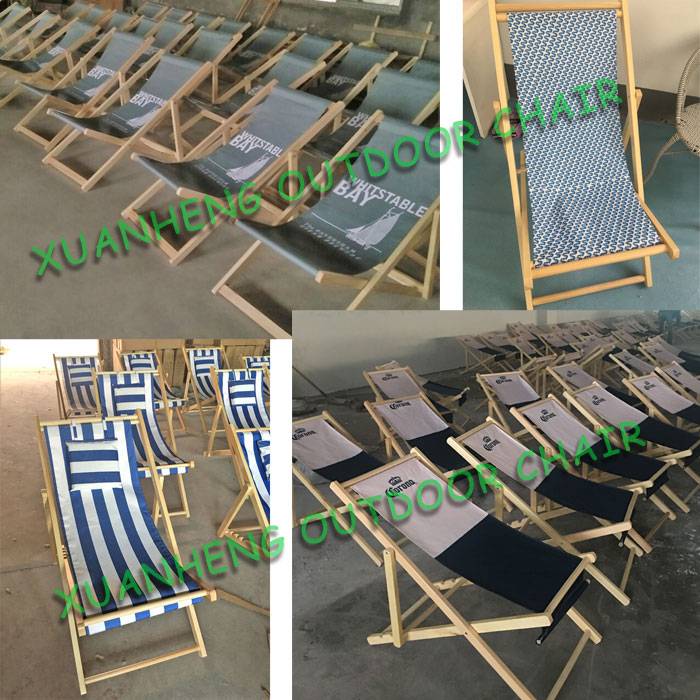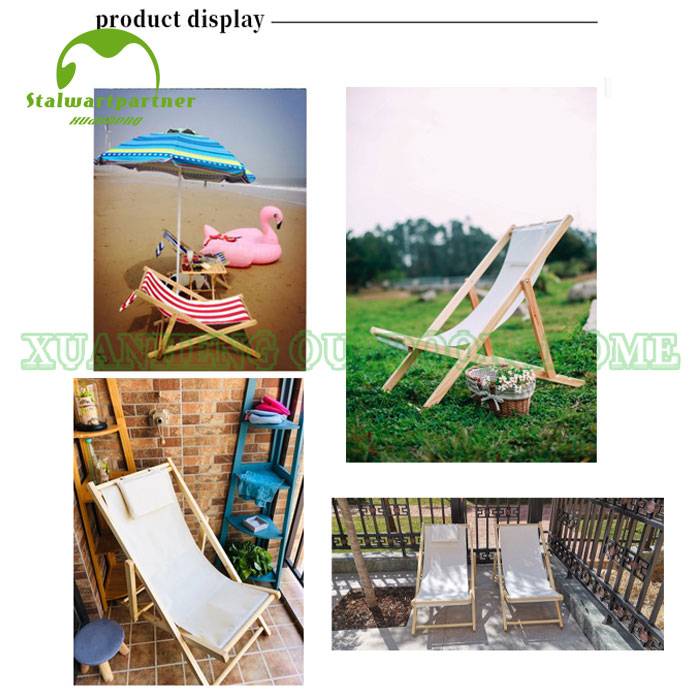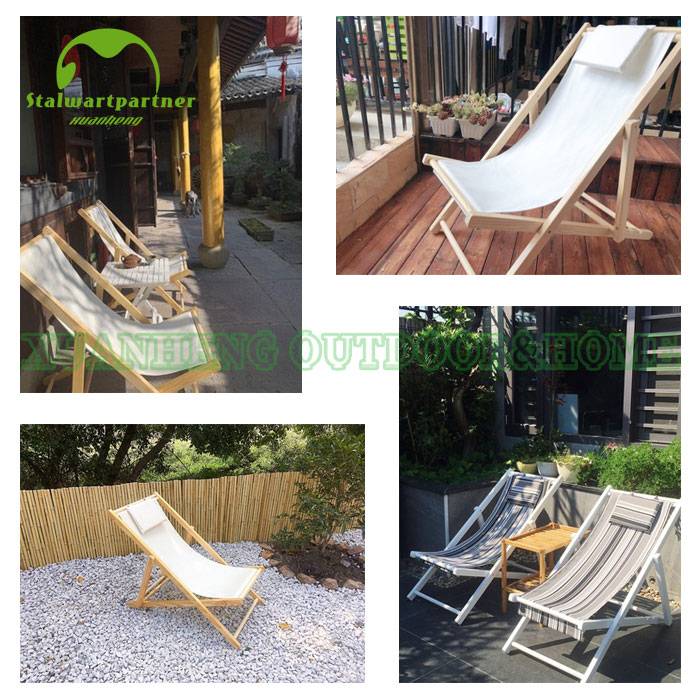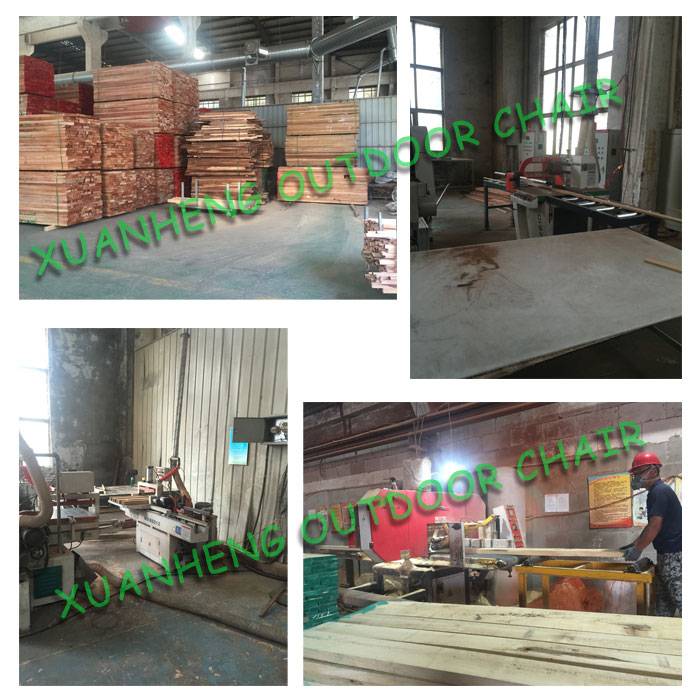 FAQ:
Q: O oe o se Kamupani gaosi po o fefaatauaiga?
A: O i tatou o se falegaosi faapolofesa. Tatou fale gaosi locates i Zhejiang Itumalo, Saina.
Q: E mafai ona ou maua ai faataitaiga?
A: Ioe, o le a tatau ona totogi le tau tau ma le faaooina faataitaiga, ae e mafai ona refound tau faataitaiga uma ona e tuu ina ..
Q: Pe e te talia poloaiga OEM?
A: Ioe, tatou te faia.
Q: O le a lau MOQ (maualalo Aotelega Poloaiga)?
A: O lo tatou MOQ o 500sets / lanu pei ona masani ai.
Q: E faapefea ona e faamautinoa le uiga?
A: E tatau ona tatou tomai faapitoa asiasi e pulea lelei, latou siaki laasaga uma mai le mea e masani ona maua i le maeʻa atopaʻu atopau se tasi e se tasi ina ia mautinoa lelei uiga.
Q: E mafai ona e talia tagavai patino e?
A: E moni lava, e mafai ona faia ma tagavai Tiute lomitusi silkscreen, lolomiina faaliliuina vevela, paʻu fono ma uamea
---
---