Outdoor Wooden Beach Sling Chair XH-X006
Dettall tal-prodott
prodott Tags

Name:Outdoor Wooden Beach Sling Chair
Item No.:XH-X006
Design:Usually use our curent design,but if you have your own design and size we also can make it.
Material:Natural Solid Black walnut,Sapele,Rubber wood, Beech wood,Africa teakwood
Handle:POF wrape.and export carton
Size:128x58x4.2cm
Logo:We can print your logo on Fabric
Package:5 layers export quality of cardboard master cartons
Color:Natural wood color, paint food grade varnish or brush Oil
★ Enjoy your leisure time with our comfortable beach chair! The reclining chair    will make a great addition to your garden, patio, and balcony. Being foldable and lightweight, it's also perfect for beach and campsite!
★ Our camping chair consists of a sturdy wooden frame and high-quality weather resistant seat.
★ Besides that, the beach seat can be adjusted in 3 reclining settings for optimal comfort.
★ The outdoor lounge chair can be folded for easy transport and storage when not in use.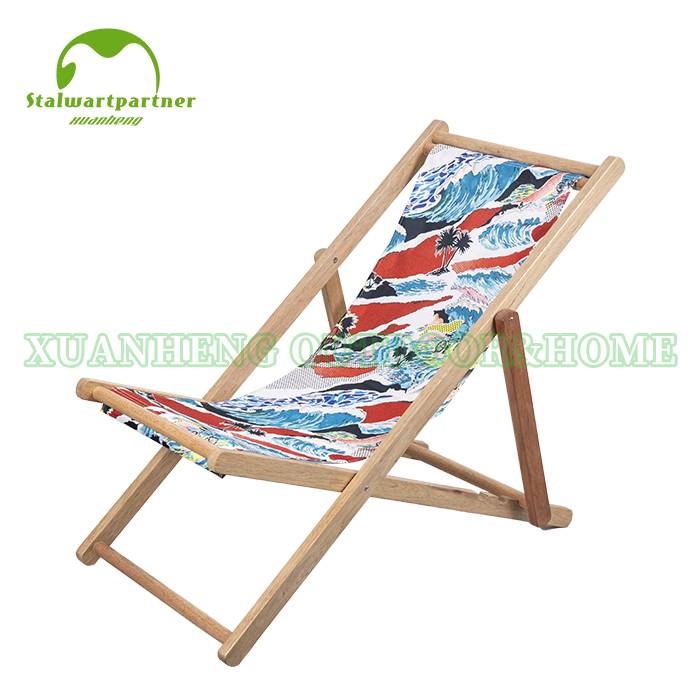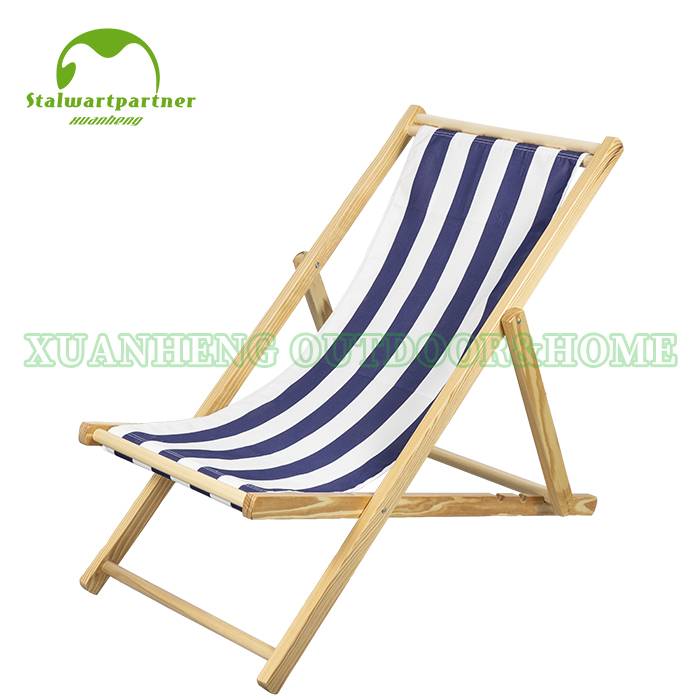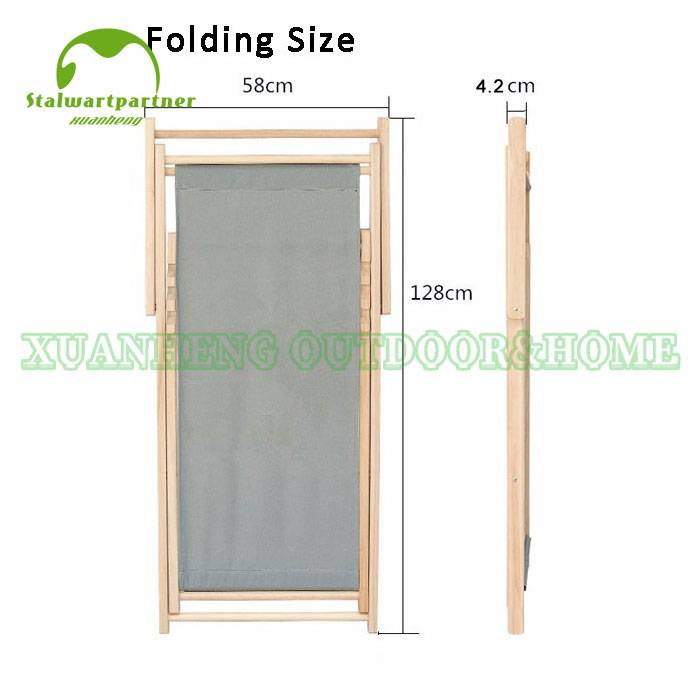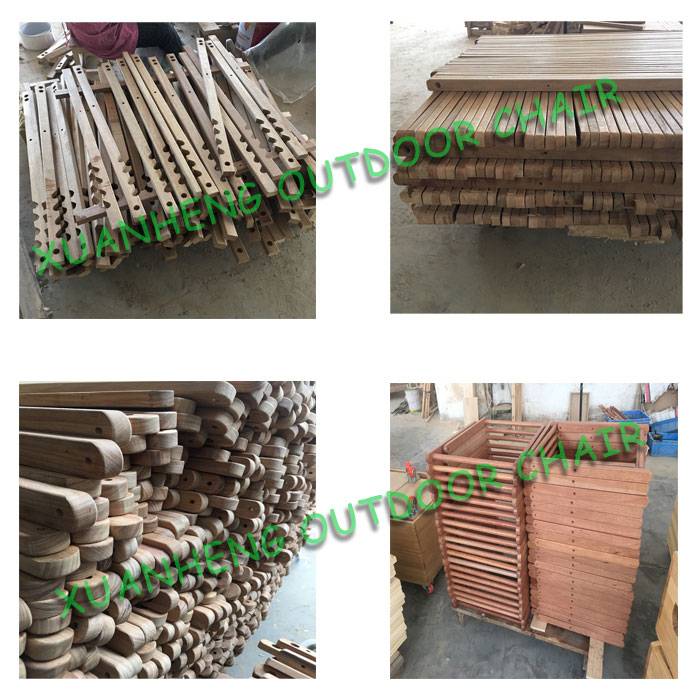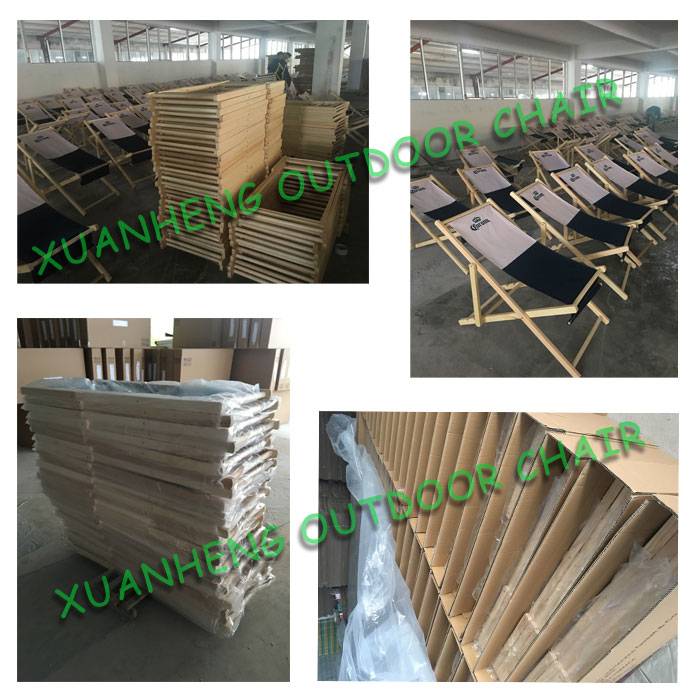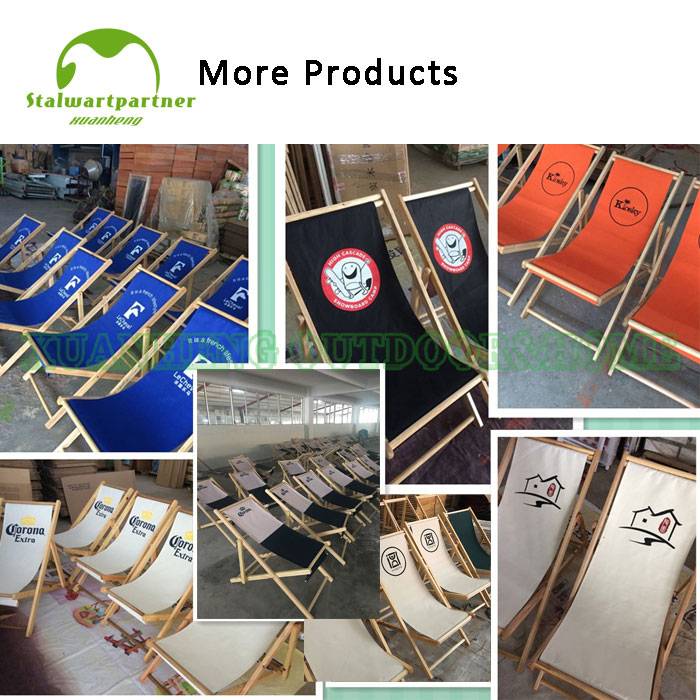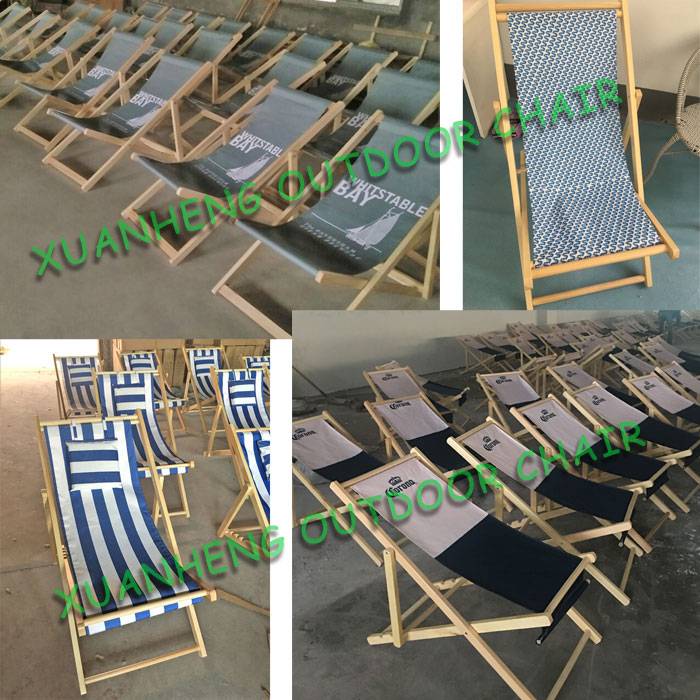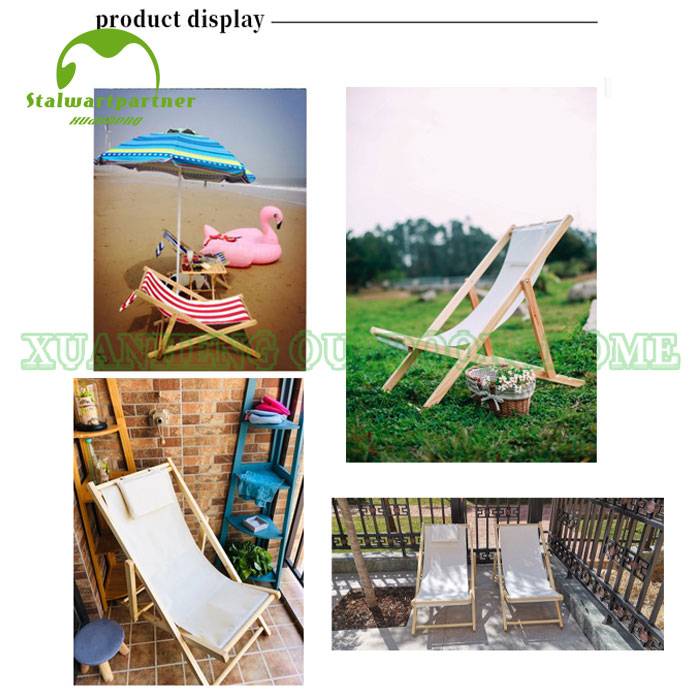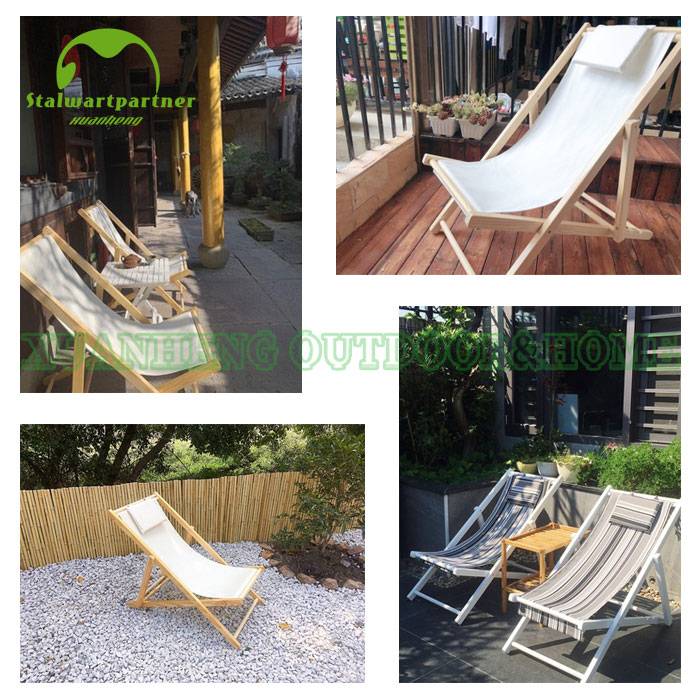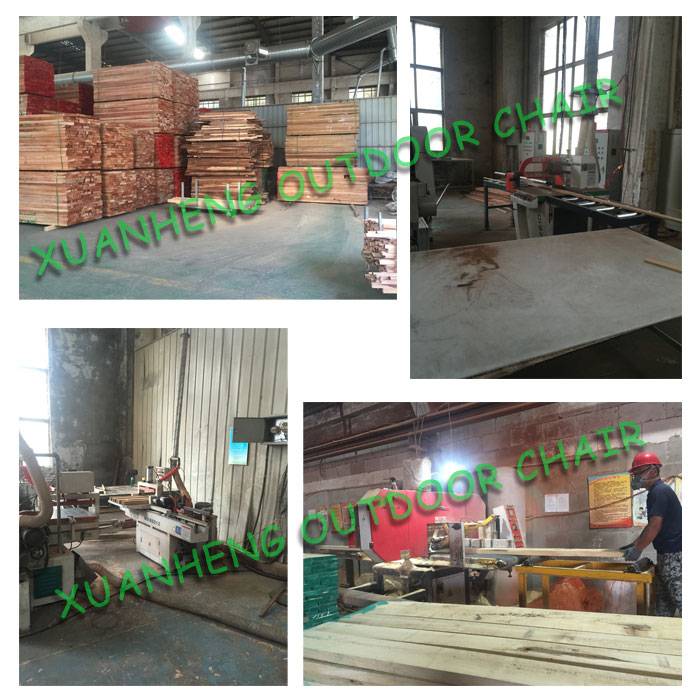 FAQ:
Q: Inti fabbrika jew tal-kummerċ Kumpanija?
A: Aħna fabbrika professjonali. Fabbrika tagħna jqiegħed fil Provinċja ta 'Zhejiang, iċ-Ċina.
M: Nista 'nikseb kampjuni?
T: Iva, ser ikollok bżonn li tħallas spejjeż kampjun u l-ispiża kunsinna, iżda l-ispiża kampjun jista refound wara li inti l-ordni ..
Q: Do you jaċċettaw ordnijiet OEM?
T: Iva, We do.
M: X'hemm MOQ tiegħek (Minimu Ordni Kwantità)?
A: MOQ tagħna huwa 500sets / kulur bħas-soltu.
M: Kif inti jassigura l-kwalità?
A: Aħna spettur speċjalista għall-kontroll tal-kwalità, huma jivverifikaw kull pass minn materja prima għall-bagalji Bagalja lest wieħed wieħed biex tiżgura fil-kwalità tajba.
M: Tista taċċetta logo personalizzati?
A: Żgur, il-logo Custom jistgħu jsiru bi stampar Silkscreen, stampar trasferiment tas-sħana, garża gomma u pjanċa tal-metall
---
Preċedenti:
Adult Folding Wooden Beach Chair XH-X002
---