Outdoor Wooden Beach Sling Chair XH-X006
Rincian produk
Tags produk

Name:Outdoor Wooden Beach Sling Chair
Item No.:XH-X006
Design:Usually use our curent design,but if you have your own design and size we also can make it.
Material:Natural Solid Black walnut,Sapele,Rubber wood, Beech wood,Africa teakwood
Handle:POF wrape.and export carton
Size:128x58x4.2cm
Logo:We can print your logo on Fabric
Package:5 layers export quality of cardboard master cartons
Color:Natural wood color, paint food grade varnish or brush Oil
★ Enjoy your leisure time with our comfortable beach chair! The reclining chair    will make a great addition to your garden, patio, and balcony. Being foldable and lightweight, it's also perfect for beach and campsite!
★ Our camping chair consists of a sturdy wooden frame and high-quality weather resistant seat.
★ Besides that, the beach seat can be adjusted in 3 reclining settings for optimal comfort.
★ The outdoor lounge chair can be folded for easy transport and storage when not in use.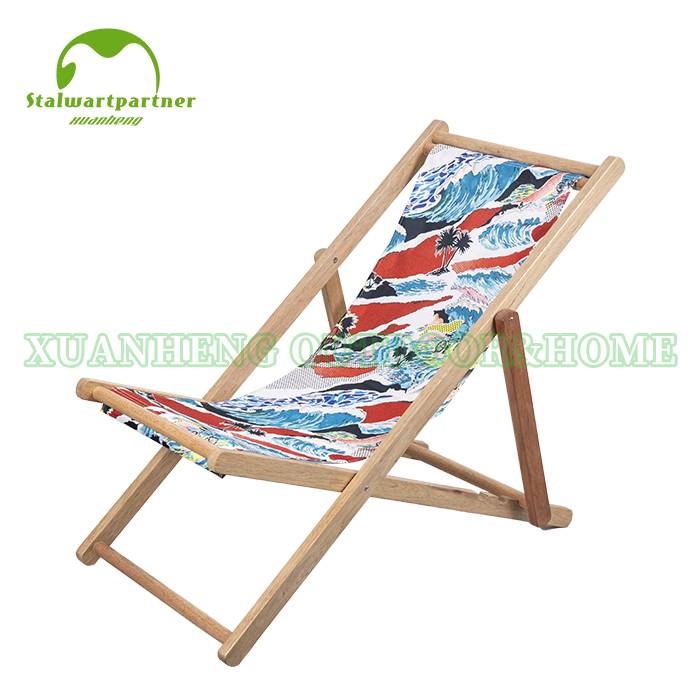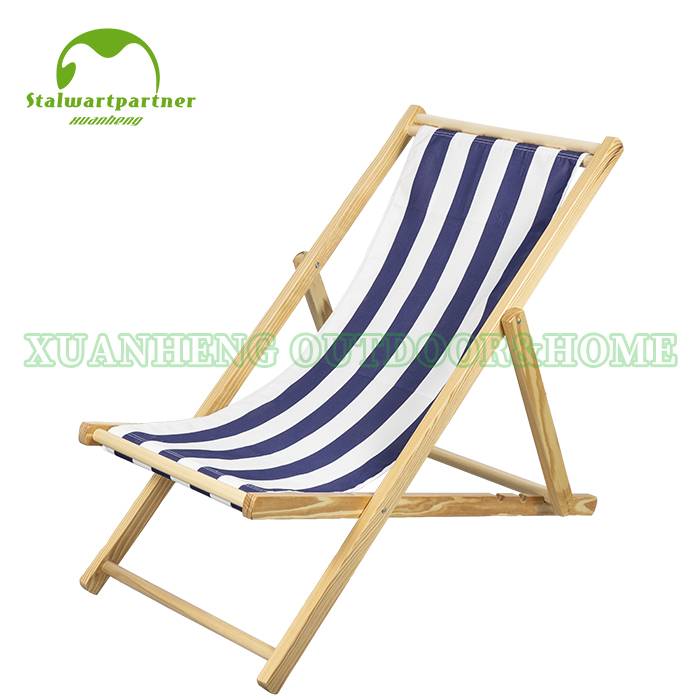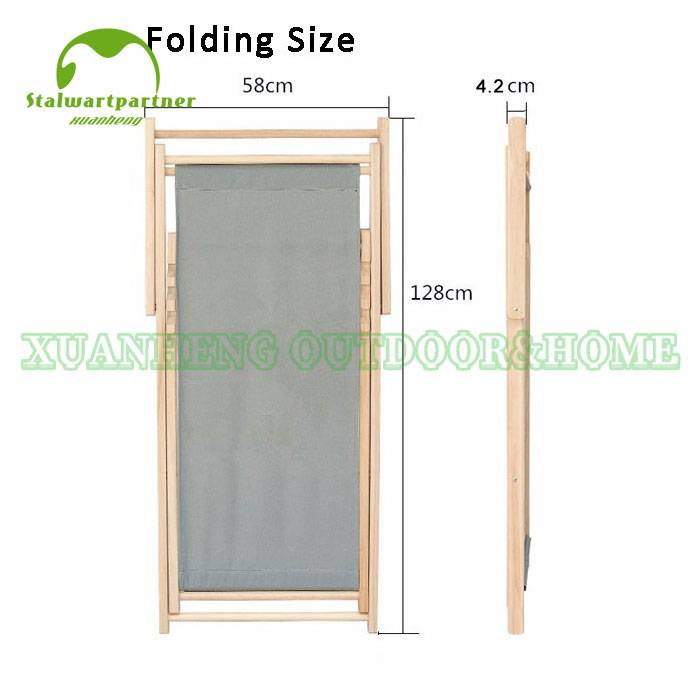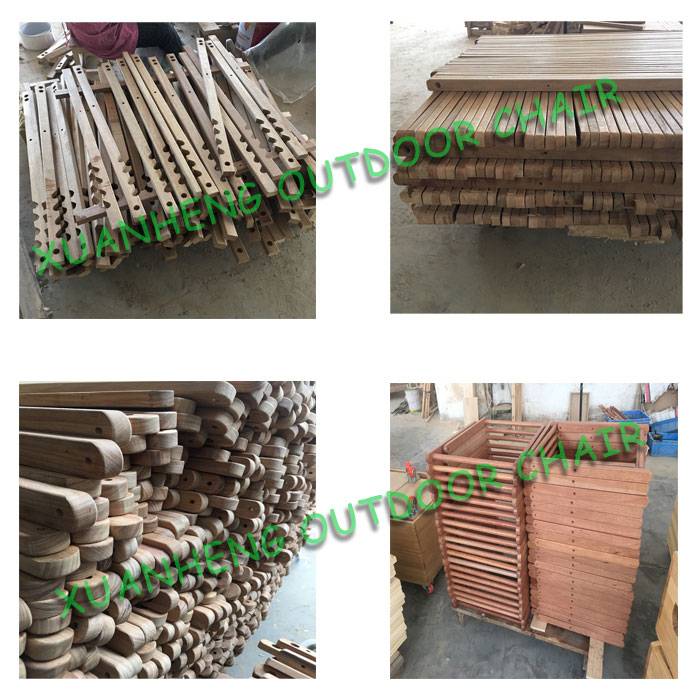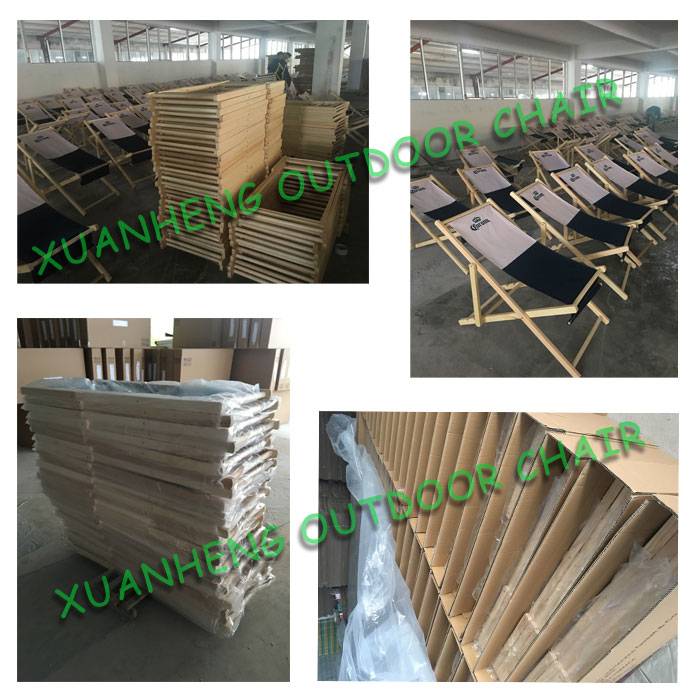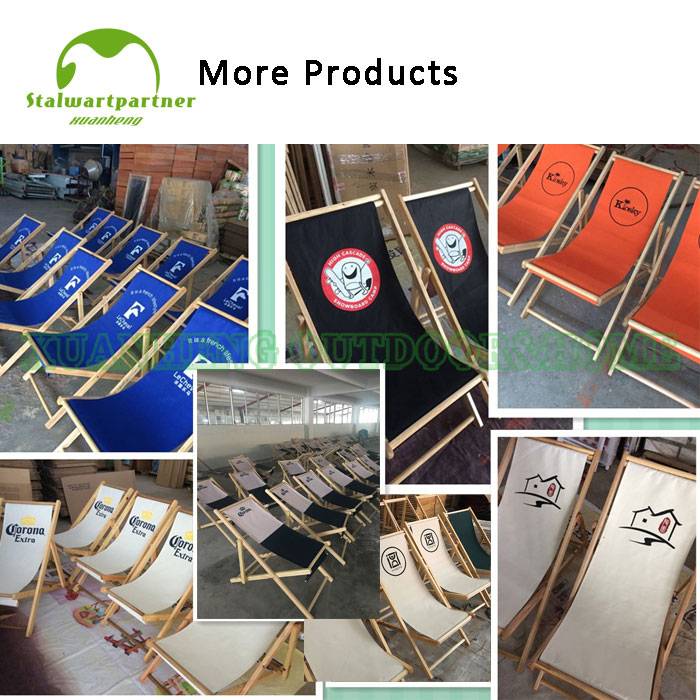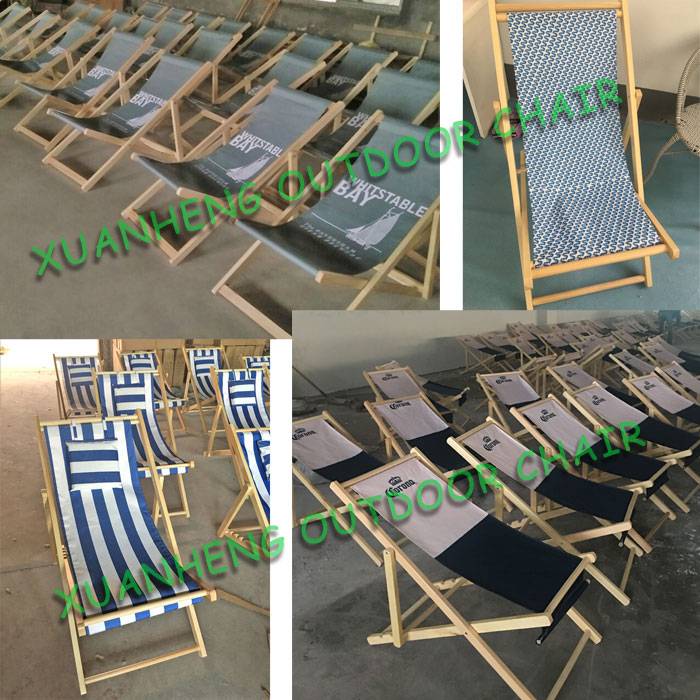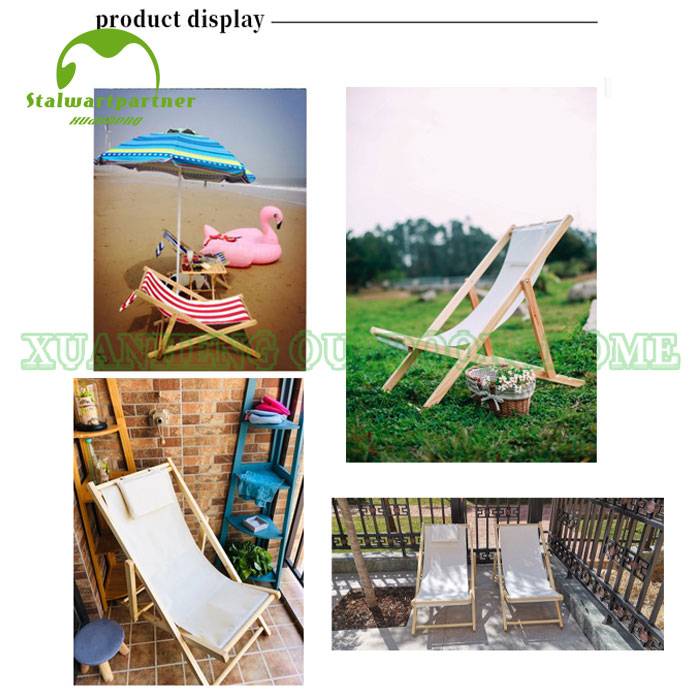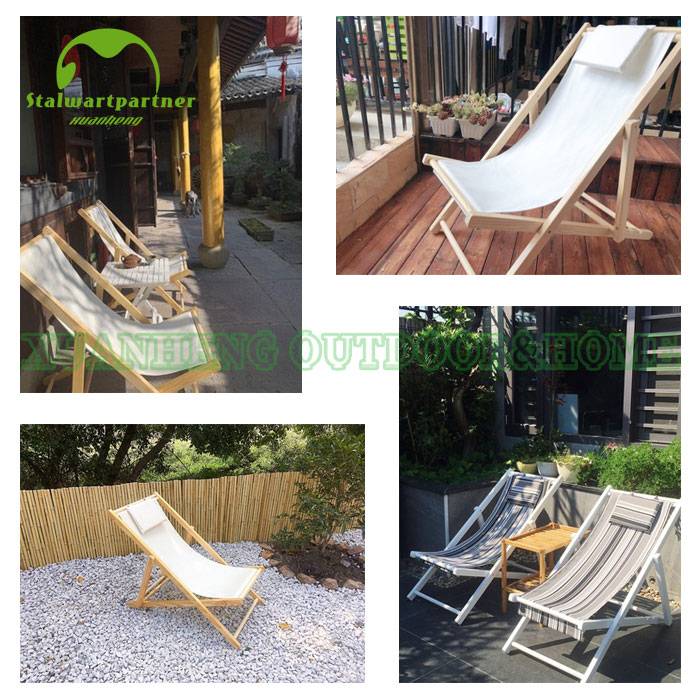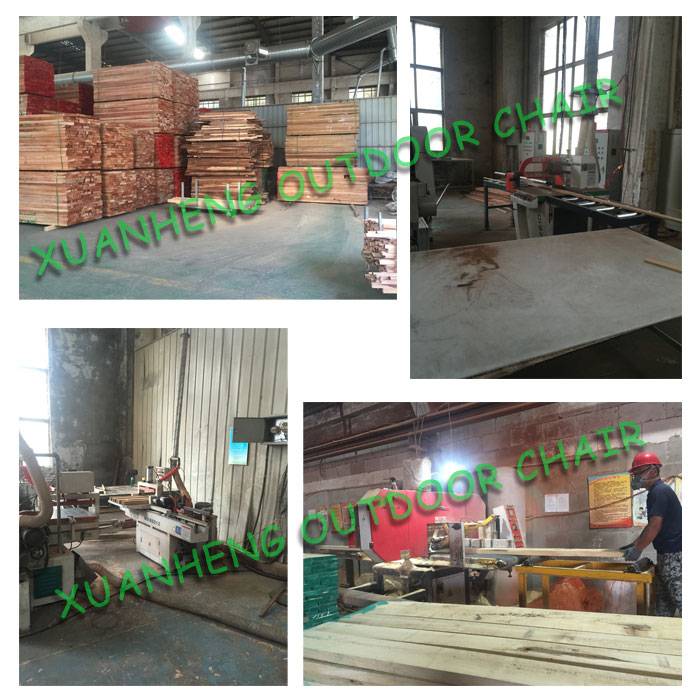 FAQ:
Q: Apakah Anda sebuah pabrik atau perusahaan perdagangan?
A: Kami adalah pabrik profesional. Pabrik kami terletak di Provinsi Zhejiang, Cina.
Q: Bisakah saya mendapatkan sampel?
A: Ya, Anda akan perlu membayar biaya sampel dan biaya pengiriman, tetapi biaya sampel dapat mendirikan kembali setelah Anda melakukan pemesanan ..
Q: Apakah Anda menerima pesanan OEM?
A: Ya, kami lakukan.
Q: Apa Anda MOQ (Minimum Order Quantity)?
A: MOQ kami adalah 500sets / warna seperti biasa.
Q: Bagaimana Anda menjamin kualitas?
A: Kami memiliki inspektur spesialis untuk mengontrol kualitas, mereka memeriksa setiap langkah dari bahan baku untuk bagasi koper selesai satu per satu untuk memastikan kualitas yang baik.
Q: Dapatkah Anda menerima logo disesuaikan?
A: Tentunya, logo kustom dapat dibuat dengan pencetakan silkscreen, perpindahan panas pencetakan, Patch karet dan pelat logam
---
Sebelumnya:
Adult Folding Wooden Beach Chair XH-X002
Berikutnya:
Wooden Deck Beach Sling Chairs For Sale XH-X001
---