Outdoor Wooden Beach Sling Chair XH-X006
khoom Nthuav dav
khoom cim npe

Name:Outdoor Wooden Beach Sling Chair
Item No.:XH-X006
Design:Usually use our curent design,but if you have your own design and size we also can make it.
Material:Natural Solid Black walnut,Sapele,Rubber wood, Beech wood,Africa teakwood
Handle:POF wrape.and export carton
Size:128x58x4.2cm
Logo:We can print your logo on Fabric
Package:5 layers export quality of cardboard master cartons
Color:Natural wood color, paint food grade varnish or brush Oil
★ Enjoy your leisure time with our comfortable beach chair! The reclining chair    will make a great addition to your garden, patio, and balcony. Being foldable and lightweight, it's also perfect for beach and campsite!
★ Our camping chair consists of a sturdy wooden frame and high-quality weather resistant seat.
★ Besides that, the beach seat can be adjusted in 3 reclining settings for optimal comfort.
★ The outdoor lounge chair can be folded for easy transport and storage when not in use.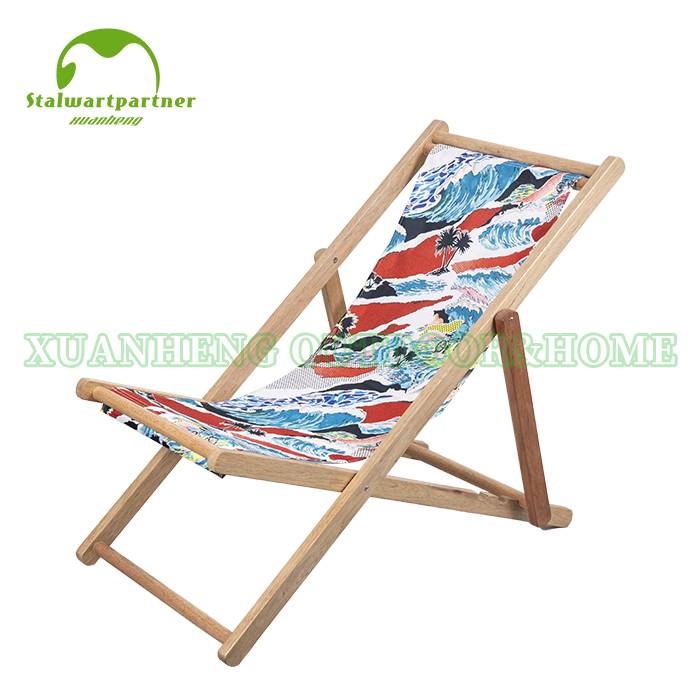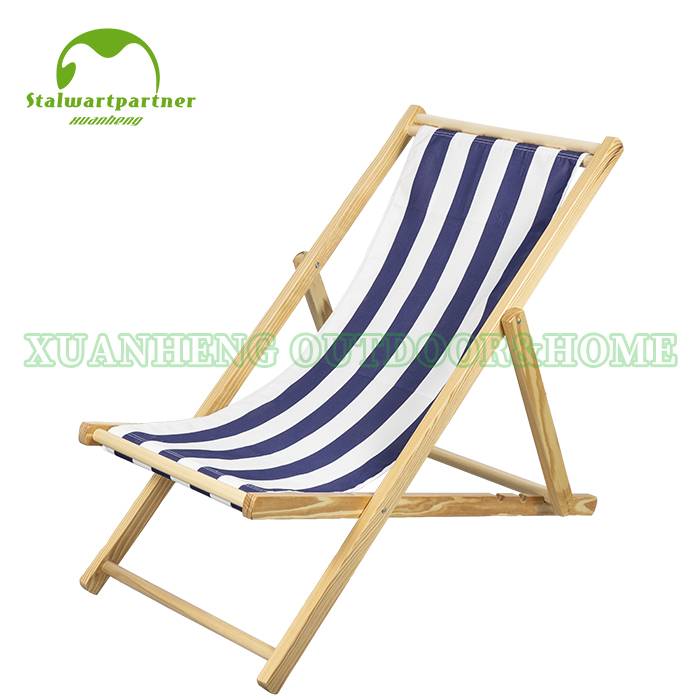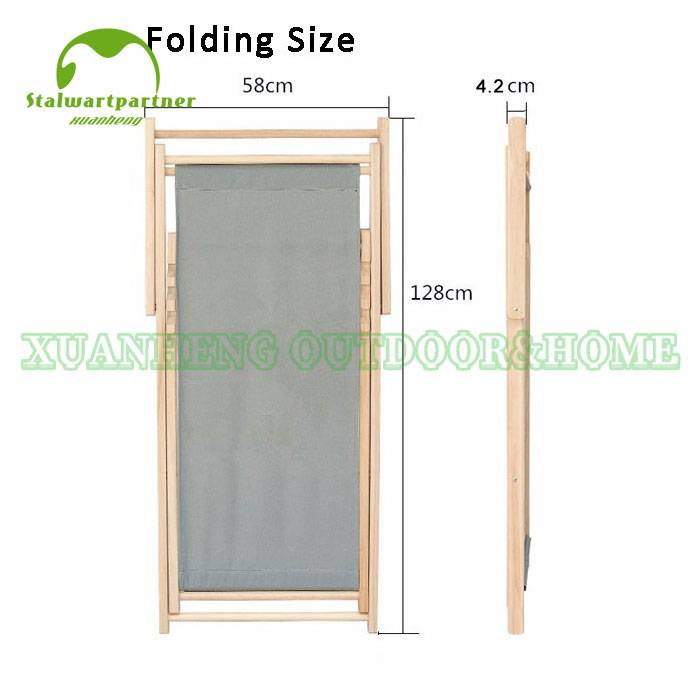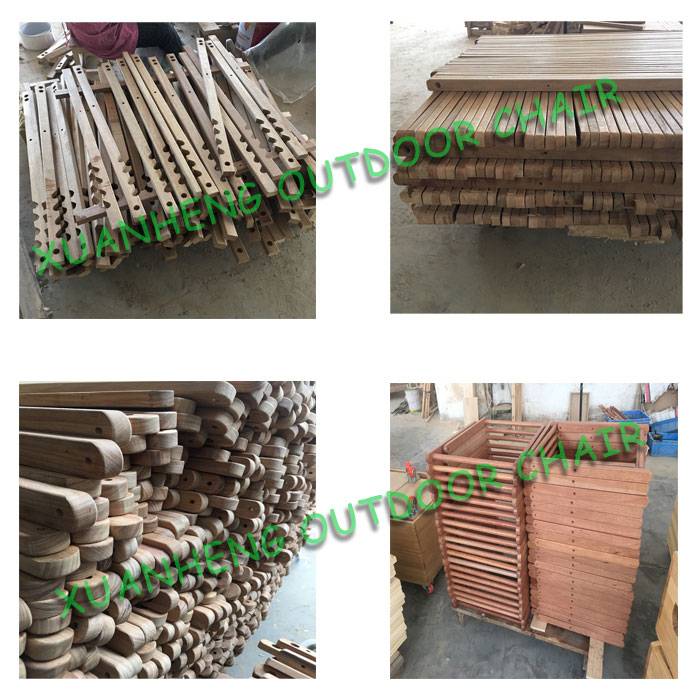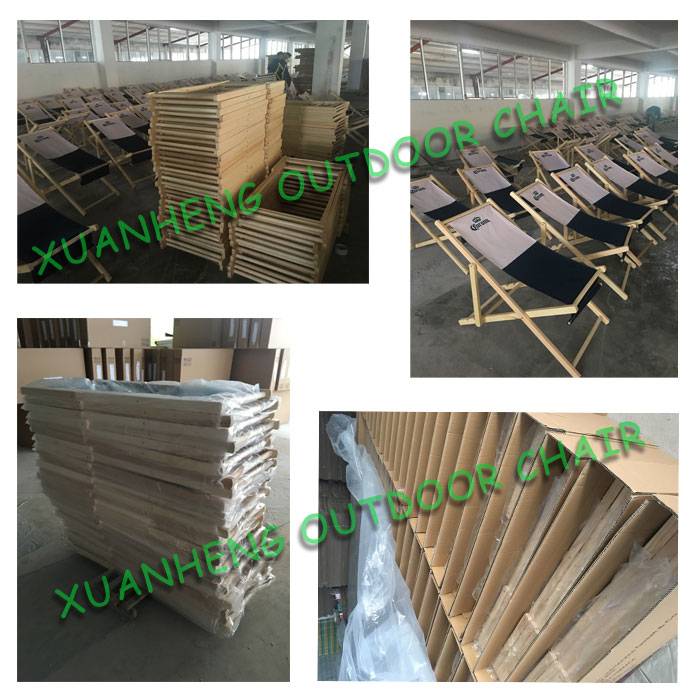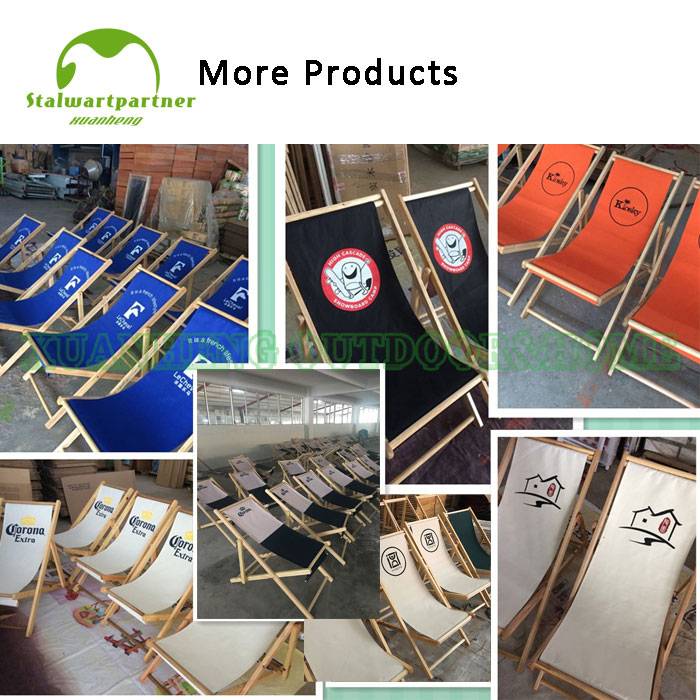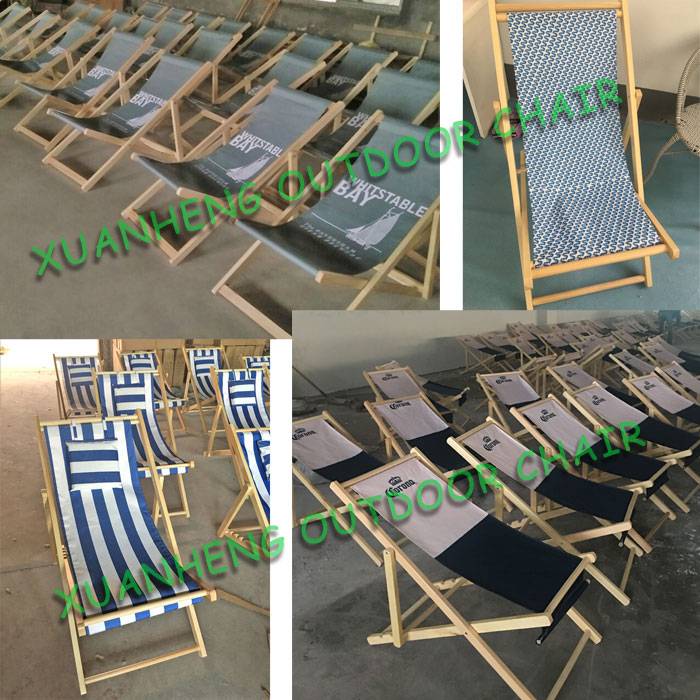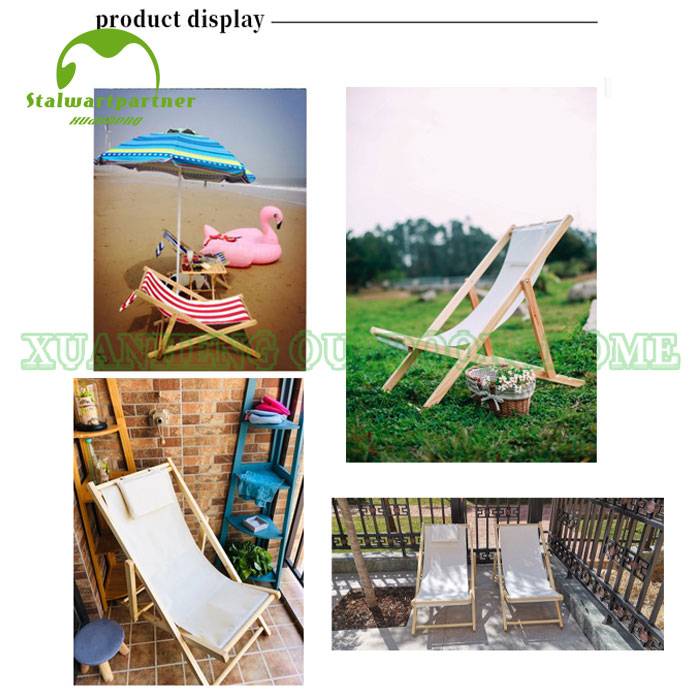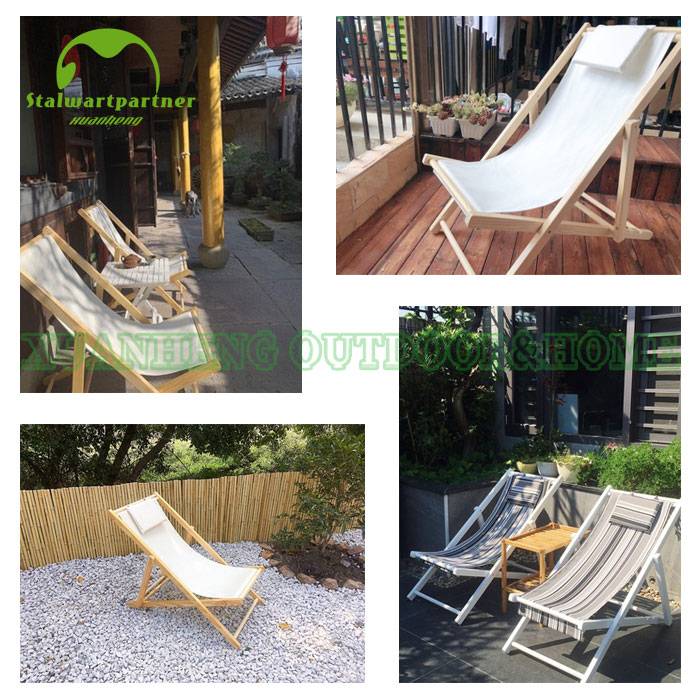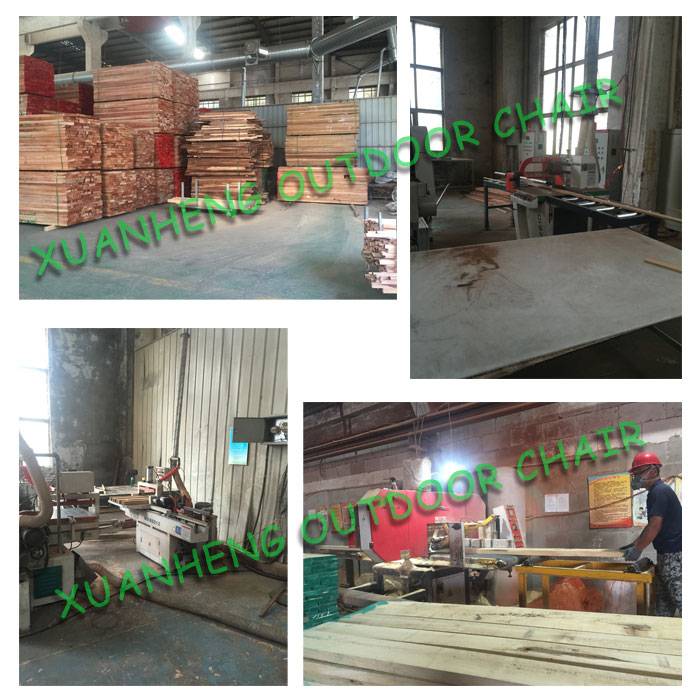 FAQ:
Q: Koj puas muaj ib lub Hoobkas los yog trading tuam txhab?
A: Peb yog ib tug kws Hoobkas. Peb Hoobkas locates nyob rau hauv Zhejiang xeev, Tuam Tshoj.
Q: Kuv puas yuav tau kuaj?
A: Tau, koj yuav tsum tau them cov qauv nqi thiab tus me nyuam tus nqi, tab sis cov qauv nqi refound tom qab koj tso thiaj ..
Q: Koj puas kam txais OEM kev txiav txim?
A: Tau, Peb ua li cas.
Q: Yuav ua li cas yog koj MOQ (Yam tsawg kawg nkaus Order Quantity)?
A: Peb MOQ yog 500sets / xim raws li ib txwm.
Q: Yuav ua li cas koj paub tseeb tias cov zoo?
A: Peb muaj cov kws soj ntsuam los tswj zoo, lawv xyuas txhua kauj ruam ntawm raw khoom rau hauv lub tiav lawm nra thawv rau khaub ncaws ib tug los ntawm ib tug kom paub tseeb tias nyob rau hauv zoo zoo.
Q: Koj txais customized logo?
A: Muaj tseeb, Kev cai logo yuav tau nrog silkscreen printing, Thaum tshav kub kub hloov lwm lub tsev luam ntawv, roj hmab thaj thiab hlau phaj
---
Yav dhau los:
Adult Folding Wooden Beach Chair XH-X002
---