Outdoor Wooden Beach Sling Chair XH-X006
Produktuen xehetasuna
Produktuen Tags

Name:Outdoor Wooden Beach Sling Chair
Item No.:XH-X006
Design:Usually use our curent design,but if you have your own design and size we also can make it.
Material:Natural Solid Black walnut,Sapele,Rubber wood, Beech wood,Africa teakwood
Handle:POF wrape.and export carton
Size:128x58x4.2cm
Logo:We can print your logo on Fabric
Package:5 layers export quality of cardboard master cartons
Color:Natural wood color, paint food grade varnish or brush Oil
★ Enjoy your leisure time with our comfortable beach chair! The reclining chair    will make a great addition to your garden, patio, and balcony. Being foldable and lightweight, it's also perfect for beach and campsite!
★ Our camping chair consists of a sturdy wooden frame and high-quality weather resistant seat.
★ Besides that, the beach seat can be adjusted in 3 reclining settings for optimal comfort.
★ The outdoor lounge chair can be folded for easy transport and storage when not in use.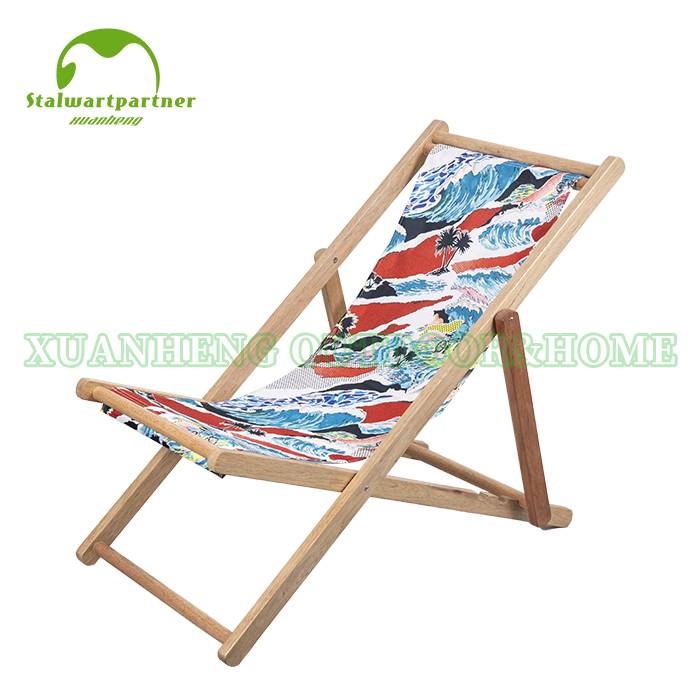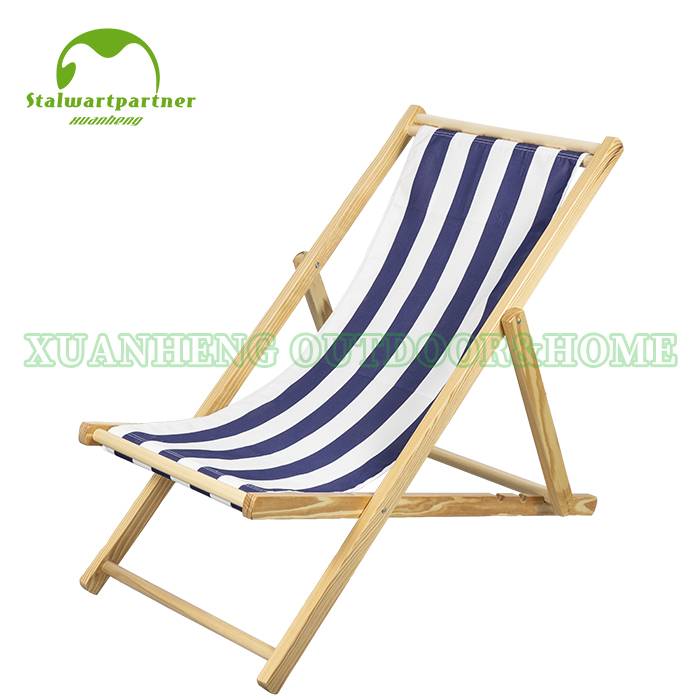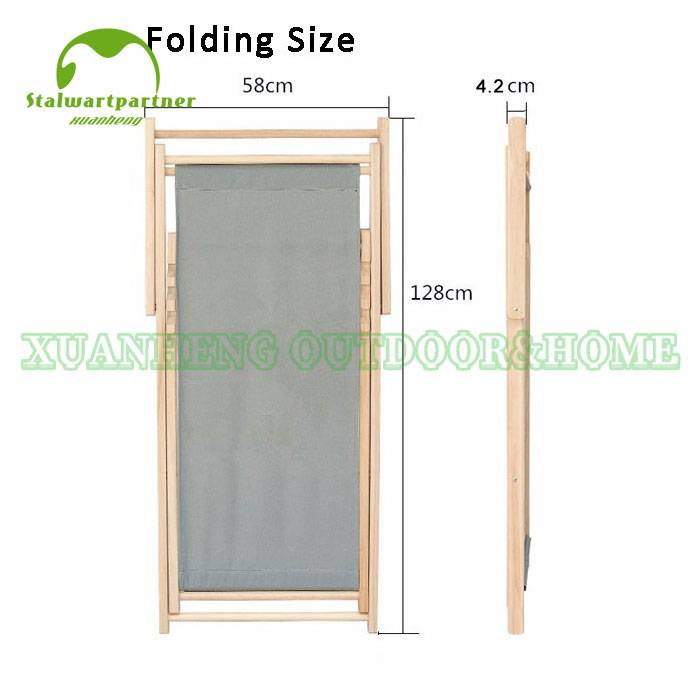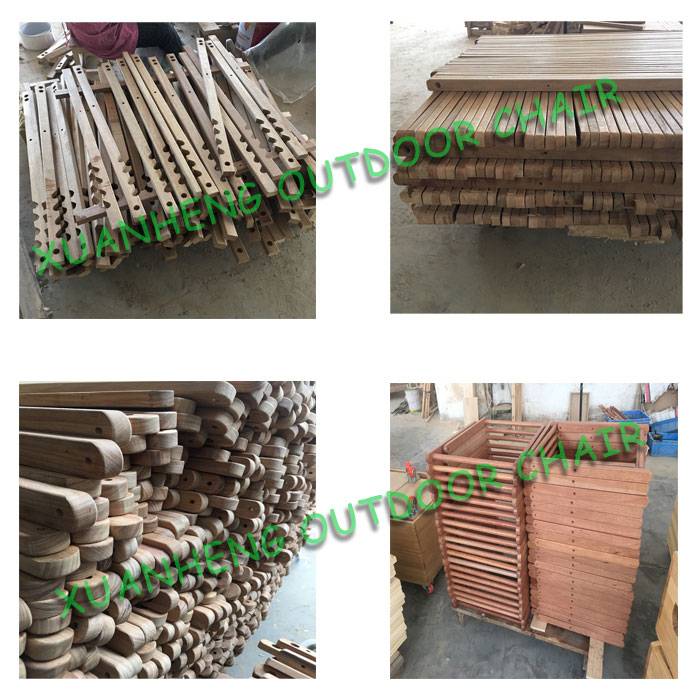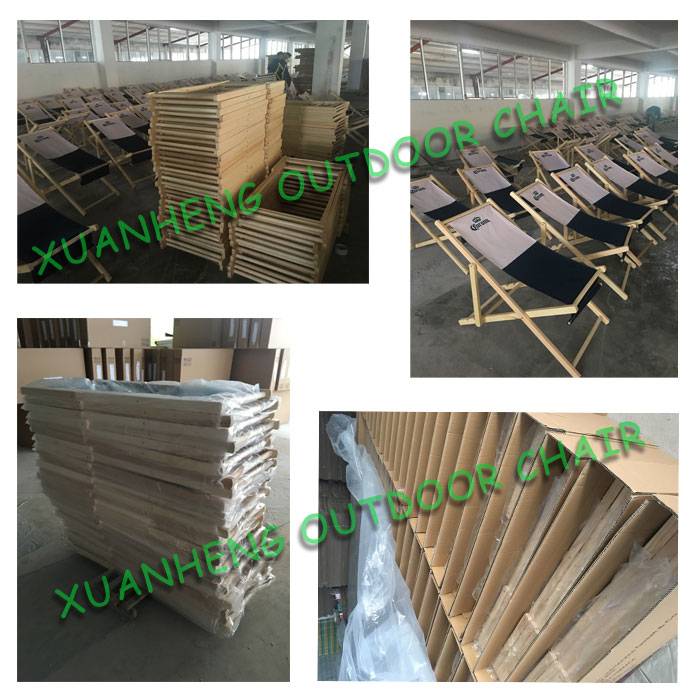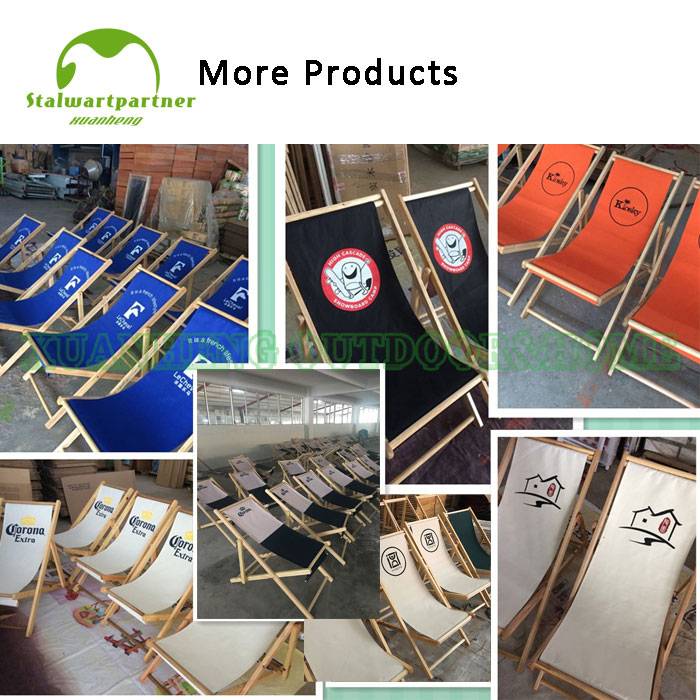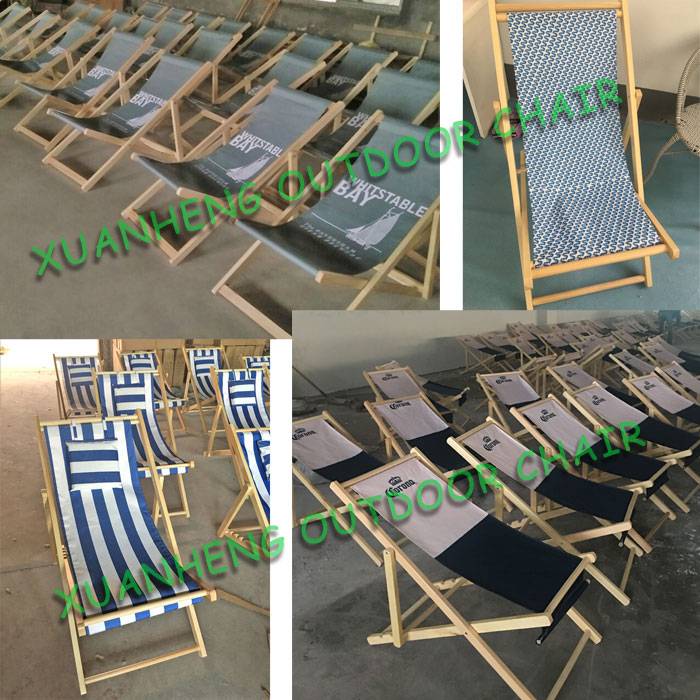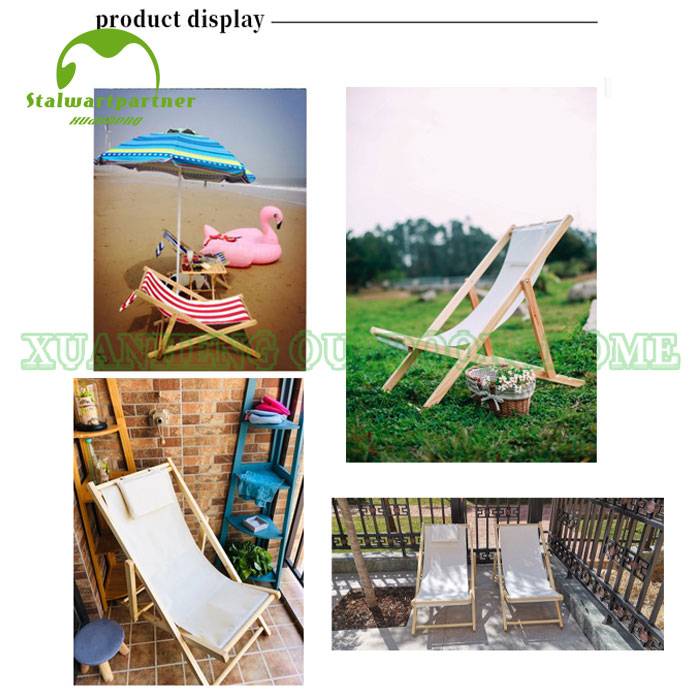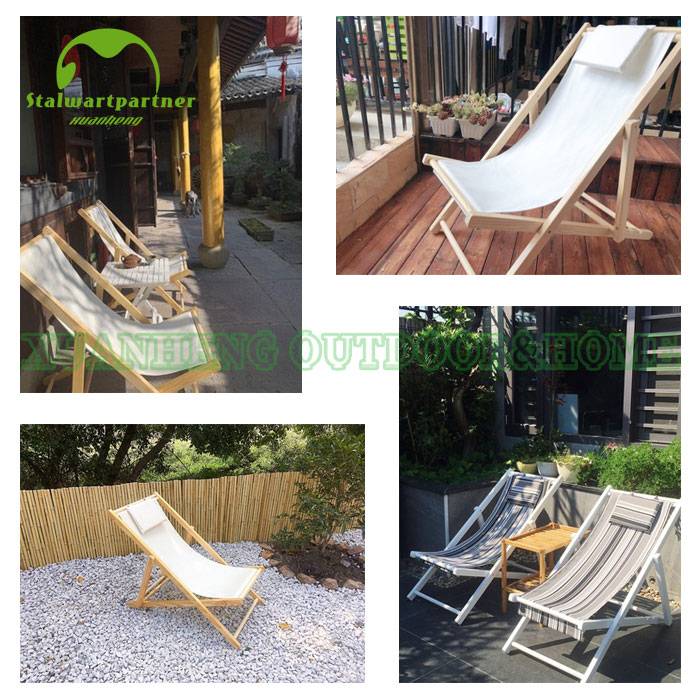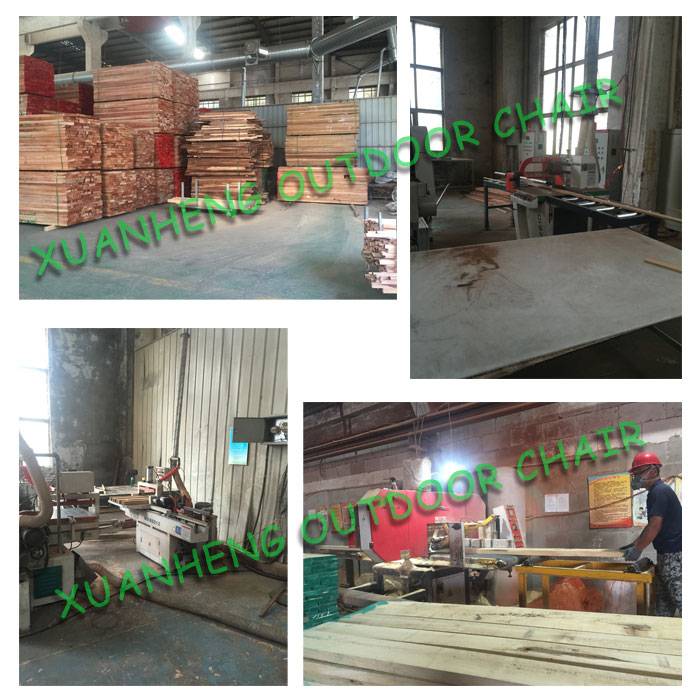 OHIKO GALDERAK:
Q: Ba al duzu fabrika edo merkataritza-enpresa bat?
A: profesionala fabrika bat gara. Gure fabrika Zhejiang Probintzia, Txinan kokatzen.
Q: Ezin laginak lortu dut?
A: Bai, lagin kostu eta entrega kostu ordaindu behar izango duzu, baina lagin kostu jarriko ordena ondoren refound daiteke ..
Q: OEM aginduak onartzen duzu?
A: Bai, egin dugu.
G: Zein da zure MOQ (Gutxieneko Orden Kopurua)?
A: Gure MOQ 500sets / color ohi bezala da.
G: Nola kalitatea ziurtatzen duzu?
A: aditu inspector kalitatea kontrolatzeko behar dugu, lehengaien batetik urrats guztietan amaitutako ekipajea maleta bat egiaztatu dute banan kalitate onean ziurtatu.
Q: Ezin pertsonalizatuak logo onartzen duzu?
A: Seguru asko, pertsonalizatua logo egon serigrafia, bero-transferentzia inprimatzeko, gomazko adabaki eta metal plaka batekin egin dezakezu
---
---