Outdoor Wooden Beach Sling Chair XH-X006
produkto Detalo
produkto Etikedoj

Name:Outdoor Wooden Beach Sling Chair
Item No.:XH-X006
Design:Usually use our curent design,but if you have your own design and size we also can make it.
Material:Natural Solid Black walnut,Sapele,Rubber wood, Beech wood,Africa teakwood
Handle:POF wrape.and export carton
Size:128x58x4.2cm
Logo:We can print your logo on Fabric
Package:5 layers export quality of cardboard master cartons
Color:Natural wood color, paint food grade varnish or brush Oil
★ Enjoy your leisure time with our comfortable beach chair! The reclining chair    will make a great addition to your garden, patio, and balcony. Being foldable and lightweight, it's also perfect for beach and campsite!
★ Our camping chair consists of a sturdy wooden frame and high-quality weather resistant seat.
★ Besides that, the beach seat can be adjusted in 3 reclining settings for optimal comfort.
★ The outdoor lounge chair can be folded for easy transport and storage when not in use.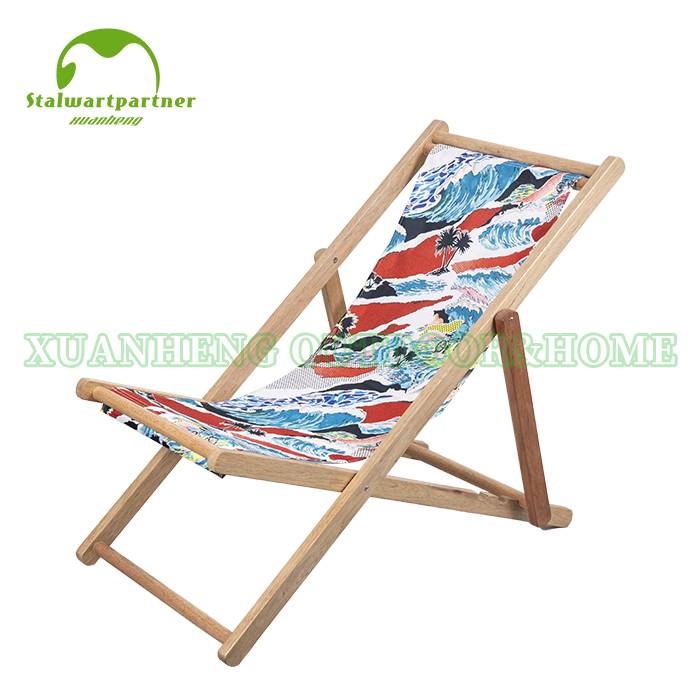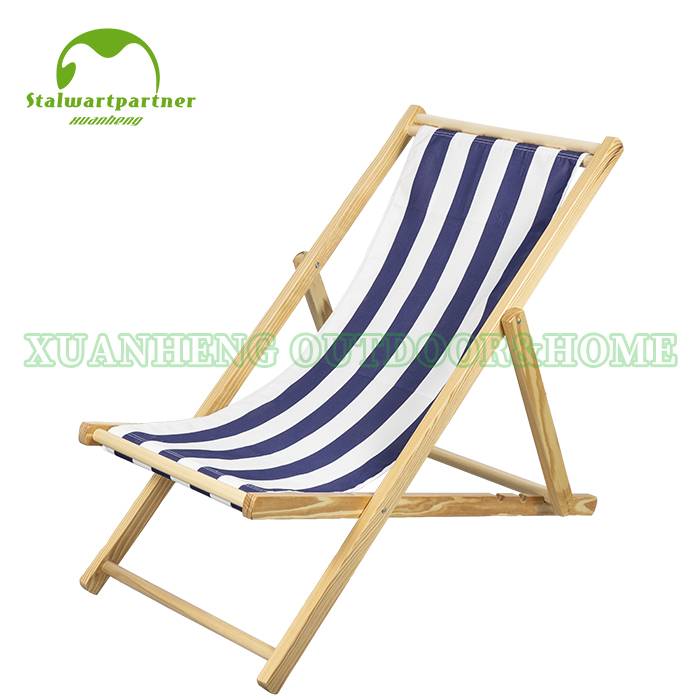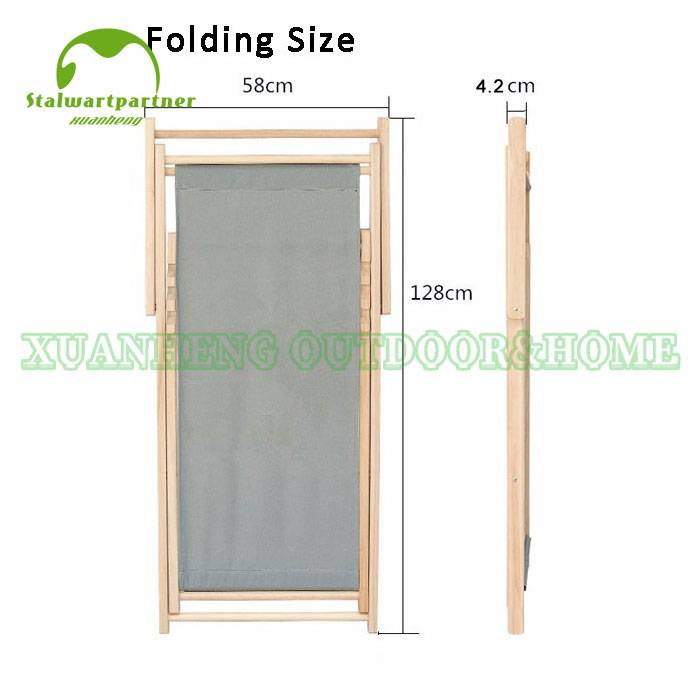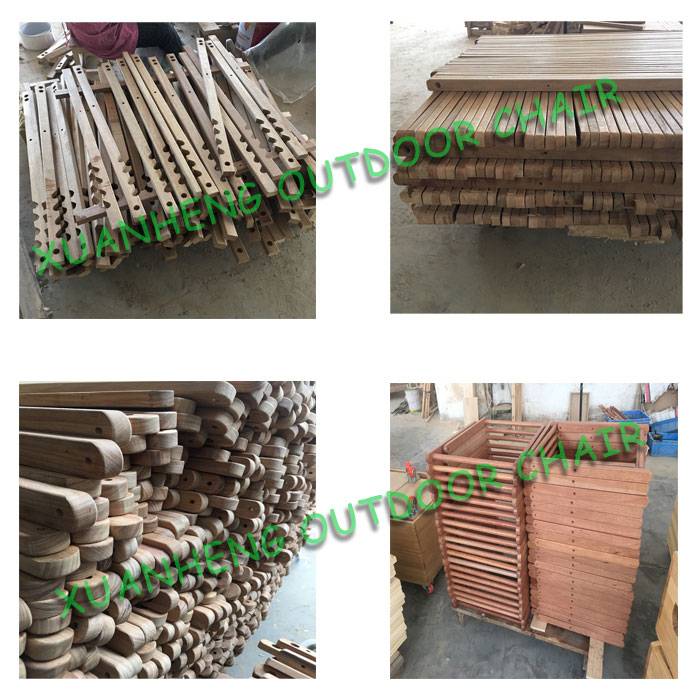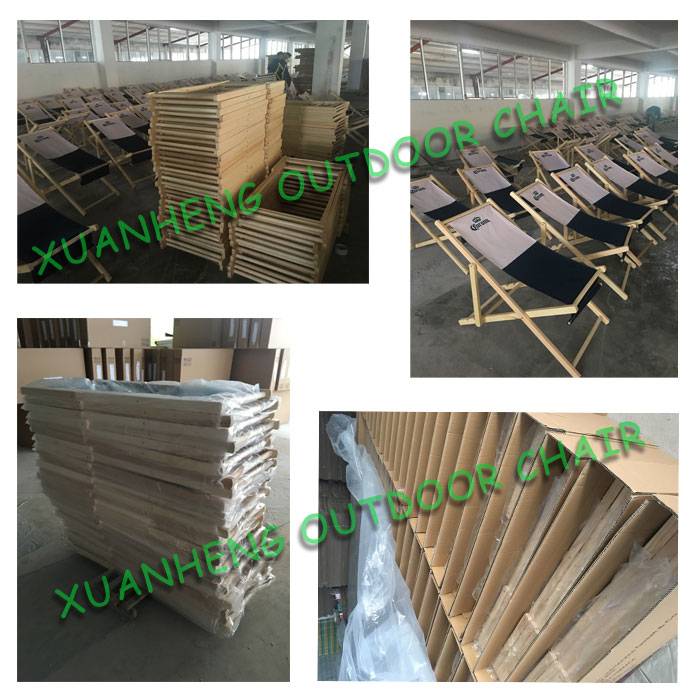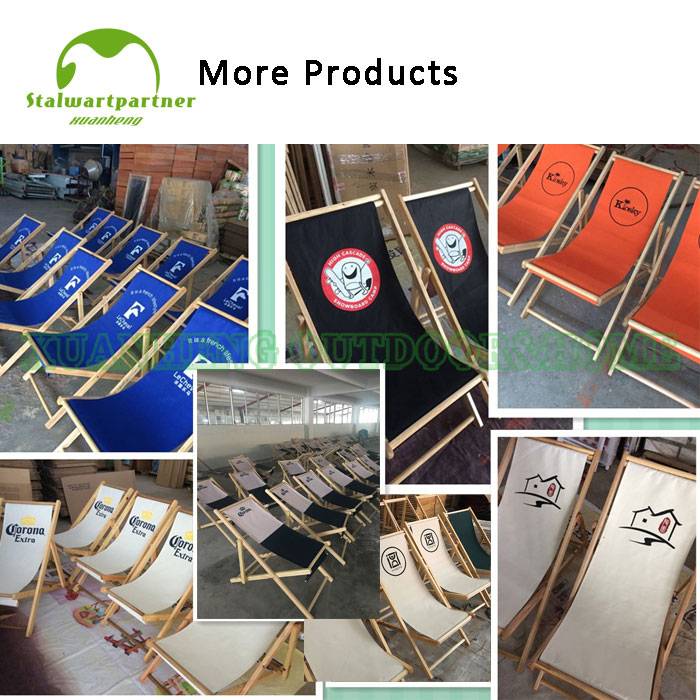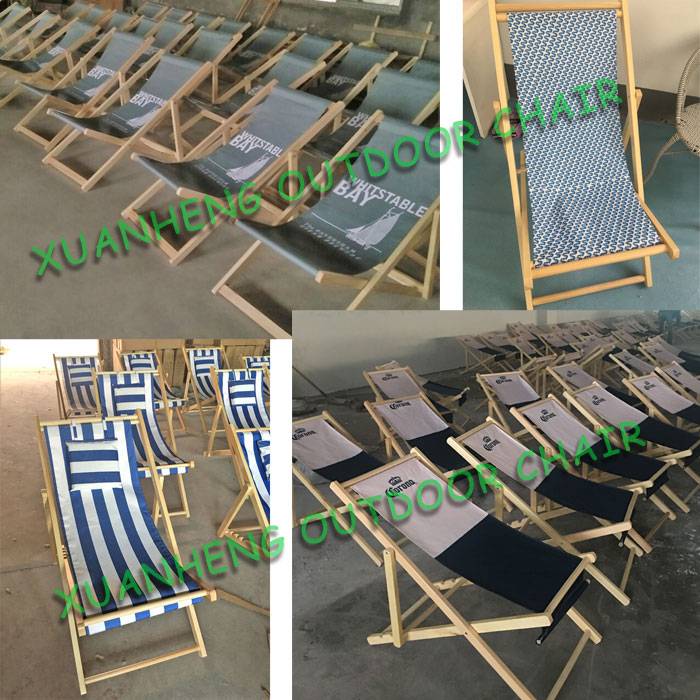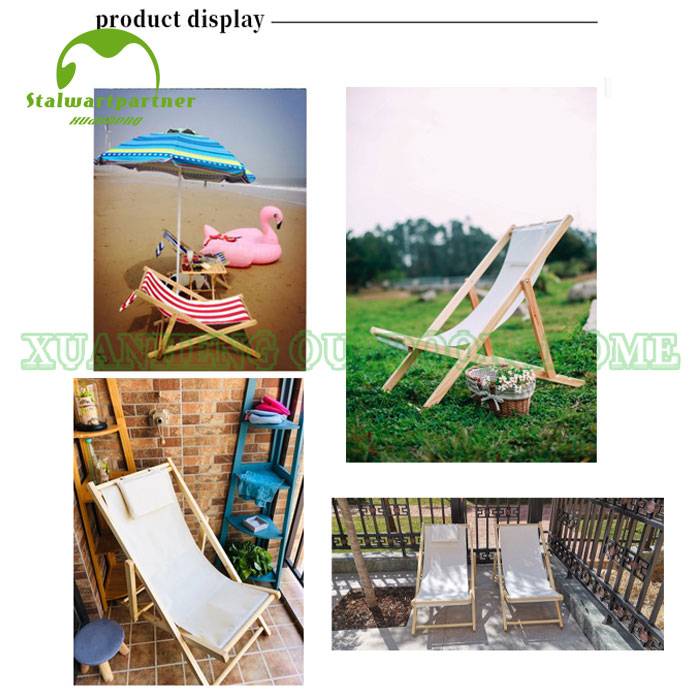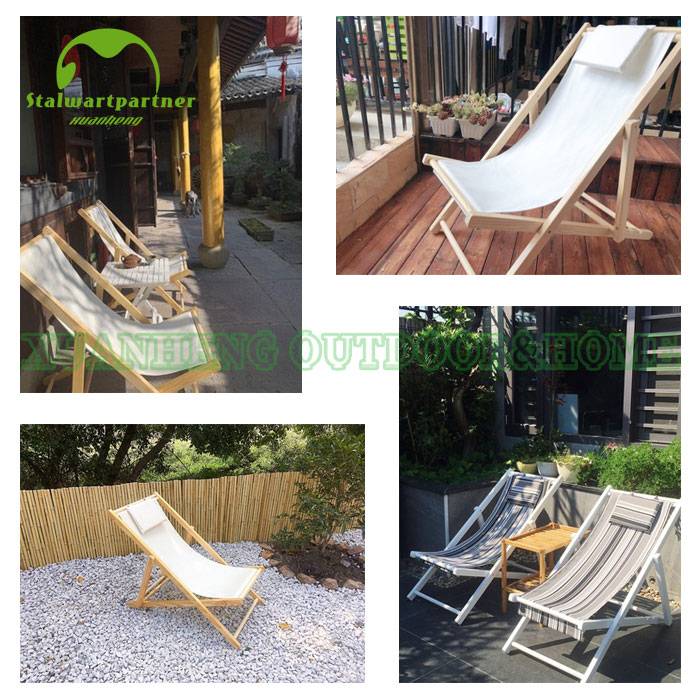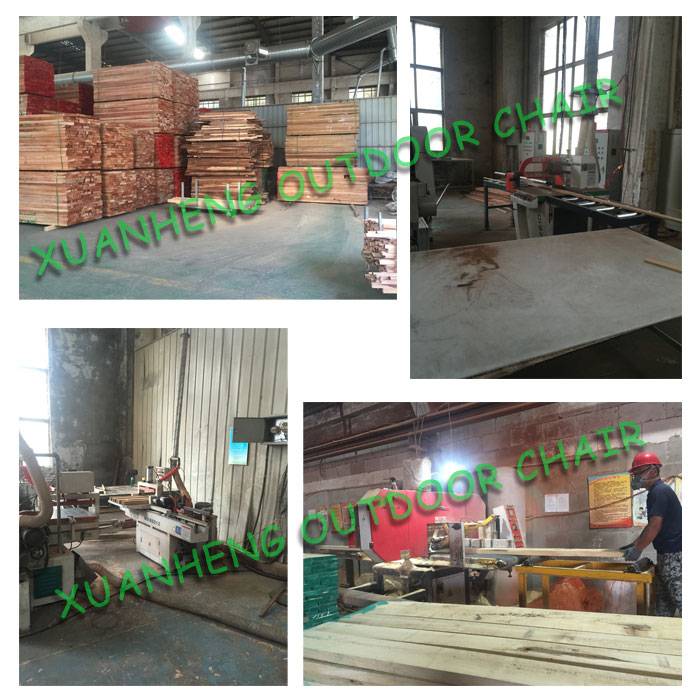 OFTAJ DEMANDOJ:
Q: Ĉu vi estas fabriko aŭ komercanta Company?
A: Ni estas profesia fabriko. Nia fabriko lokalizas en Zhejiang Provinco, Ĉinio.
Q: Ĉu mi akiras specimenojn?
A: Jes, vi bezonos pagi specimeno kosto kaj livero kosto, sed specimeno kosto povas refondi post vi lokas ordon ..
Q: Ĉu vi akceptas OEM ordonojn?
A: Jes, ni faru.
Q: Kio estas via MOQ (Minimuma Ordo Kvanto)?
A: Niaj MOQ estas 500sets / koloro kiel kutime.
Q: Kiel vi certigas la kvaliton?
A: Ni havas specialisto inspektisto por kontroli kvaliton, oni kontrolu ĉiun paŝon de krudaj materialoj por la finita pakaĵo valizo unu post alia por certigi en bona kvalito.
Q: Ĉu vi akceptas adaptitajn logo?
A: Certe, Propra logo povas esti farita kun silkscreen presado, Varma translokigo preso, kaŭĉuko makulo kaj metalo telero
---
---